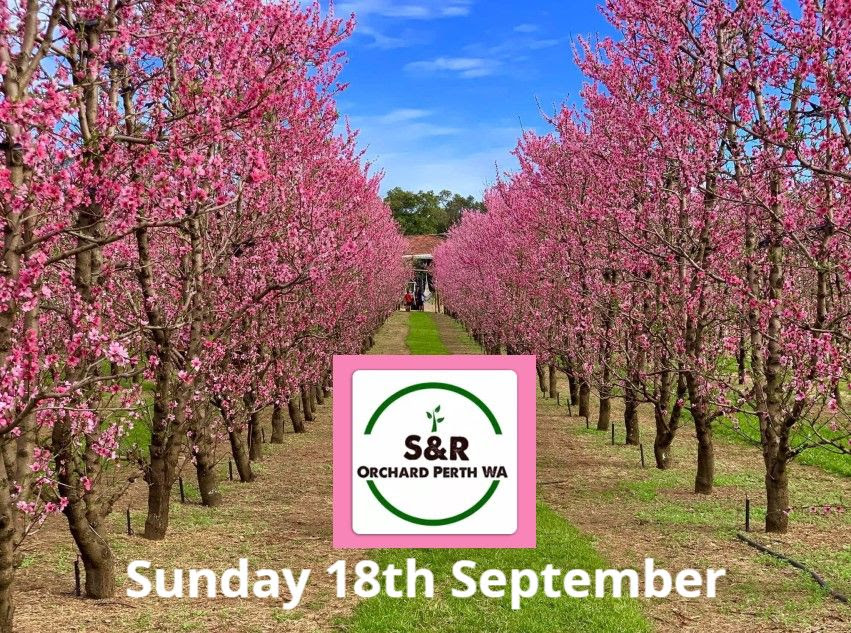 We are trying some thing new this year and taking a trip out to S&R Orchard in Wallison to socialise and see the beautiful blossoms!
10:00am morning Tea Picnic day at the S&R Orchard
JETAA will provide food, and BYO drinks
Please register by Sept. 11th – so we can book the carpasses
You need to pre-book a parking ticket if you are driving to make sure there is a car park for you. Parking tickets available from the S&R Orchard Facebook page:
https://www.facebook.com/SRorchard

All other tickets only for sale at the entrance on the day.
We are organising carpooling. If you would be available and willing to be a Driver, and nominate a pick up point near your place (e.g. train station), we can spread the word to others looking for a lift.
Free entry for carpool DRIVERS – covered by JETAAWA
Free lift up to S&R Orchard for anyone who needs transport from designated pickup points.
Please register your interest in joining us on 18th September by filling in the Google Form link below – post any questions in there too and we will reply.